Help us help those in need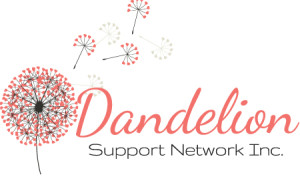 Welcome to our Ballet Dancers For Dandelion Project. Dandelion Support Network is located in Caringbah and is a wonderful non profit organisation that help and support families in need by providing nursery and children's clothing as well nursery items.
They need lots of help, not just through goods donated but also financially. So lets get together and raise some much needed funds for them.
What will this project do?
We will take upto 50 little Ballerinas and create a coffee table book for 2019, called – Ballet Dancers for Dandelion.  UPDATE, we reached this target!! WE have just released another 10 ballerina spots!! We want to raise a total of $3000.
I'll dedicate my time for free to photograph the little ballet dancers. The participation fee will be $50 (100% of which  will go to Dandelion Support Network). Each Ballerina will receive a complimentary studio portrait experience along with their very own page in the Book.
Conditions of entry. Studio remains copyright owner of all images.  By filling in this form applicants understand they may receive further communication from the studio, ie phone call or email. Participation fees are non-refundable or transferable once processed.

About the BOOK
The book will be produced locally by an Australia Publisher not an overseas company . The above $50 is a participation fee that will go Dandelion and does NOT include the cost of the BOOK. The book will approx $90 to purchase. (this is a non profit fee that will merely cover printing/production/ graphic design/delivery cost incurred by the studio). If you have any questions at all about the book, sessions or donation fee please feel free to contact me. Every ballerina photographed will be guaranteed a page in the book. Book release ETA is January 2019
Thank You. Together we can make a difference. 
** The application form is below, and we will contact all the successful applicants via phone
These last 10 ballerina spots will be photographed in November. Good Luck!