It's not every day you look for a family portrait photographer. We want to make sure your portrait photography session is a memorable experience – from the photo session to viewing images, to collecting your final wall art. We believe images should be displayed not stored on computers. Wall art is by far our most popular studio product. Here is brief overview of our products and pricing.
Our Portrait Sessions start at $99 for a midweek appointment and $129 for a weekend. Your session includes a pre-consultation in our studio where we will discuss the style of images you're looking for and what to bring on the day of the shoot. This is also the perfect time to view our beautiful boutique range of products to get an idea of how you may want to display your fabulous images.
Portrait sessions can be indoor or outdoor, generally last one hour and can be personalised to capture your family's unique personality. Does your family have a favourite park? Is there a location you like to visit often? Are you all mad keen cricket fans and want to capture this? Or maybe you prefer the comfort and simplicity of our studio? No matter what your style, we will design a session that is fun, relaxed and brings out the best of you and your family.
Following the shoot, we invite you back to our studio for a Design Appointment where you will re-live your Portrait Experience with a selection of approximately 30 to 40 beautiful images from your session. We will help you select your favourite images and transform them into unique pieces of fine art to suite your style and budget.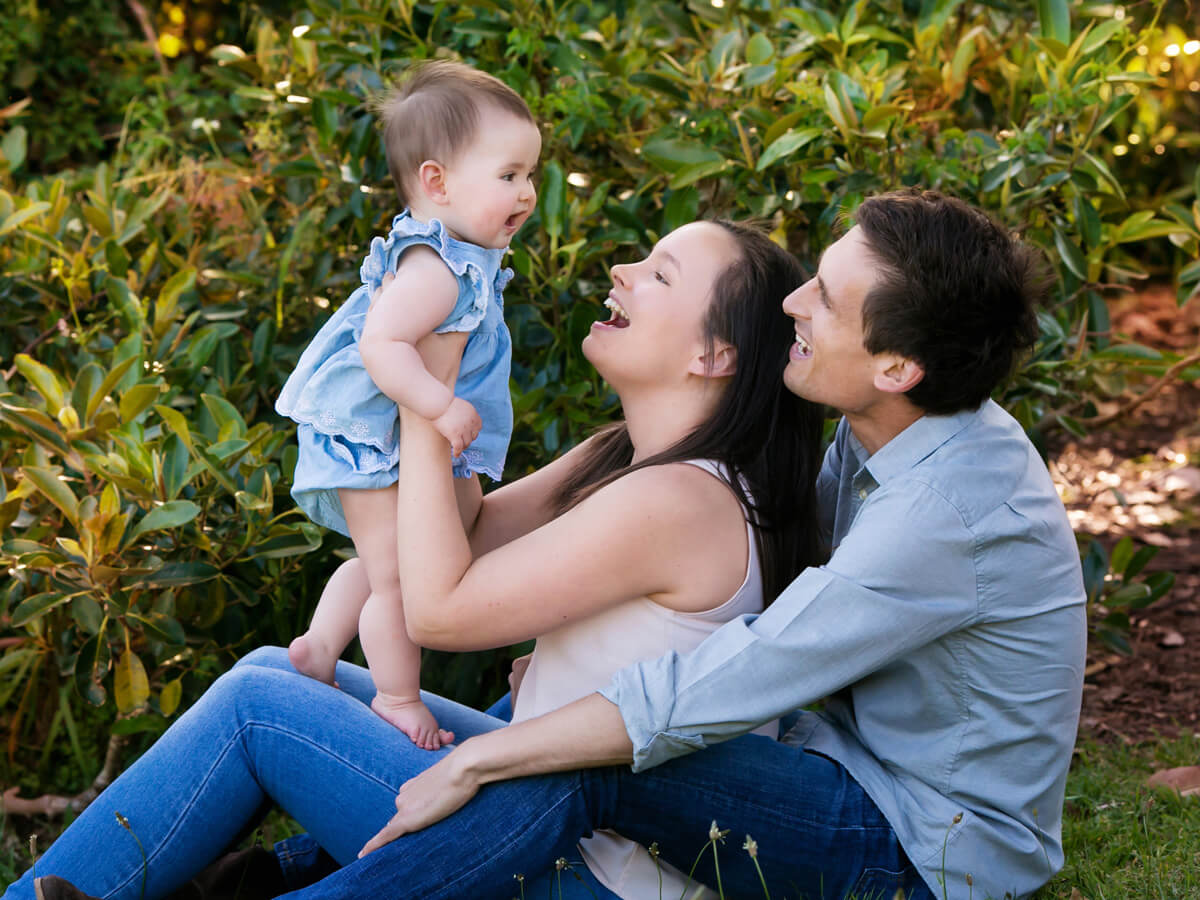 Creating Wall Art is our specialty! Whether it be a beautifully Framed Fine Art Story Board or a Handcrafted Canvas Collection, we will create custom art pieces that you can showcase throughout your home.
At Diamond Portraits, we offer only the best photographic products with a large range of finishes to suit various style homes, personalities and budgets.
Our Fine Art Portfolio Prints start at $185 and Portfolio Collections start at $790. Our Framed Wall Art Story Boards start from $795. Our families typically spend between $500 to $3000 to have beautifully custom designed collections on their walls. Payment plans are available.
If you would like to see our range of products and display options, please feel free to contact our Caringbah Studio to book an appointment.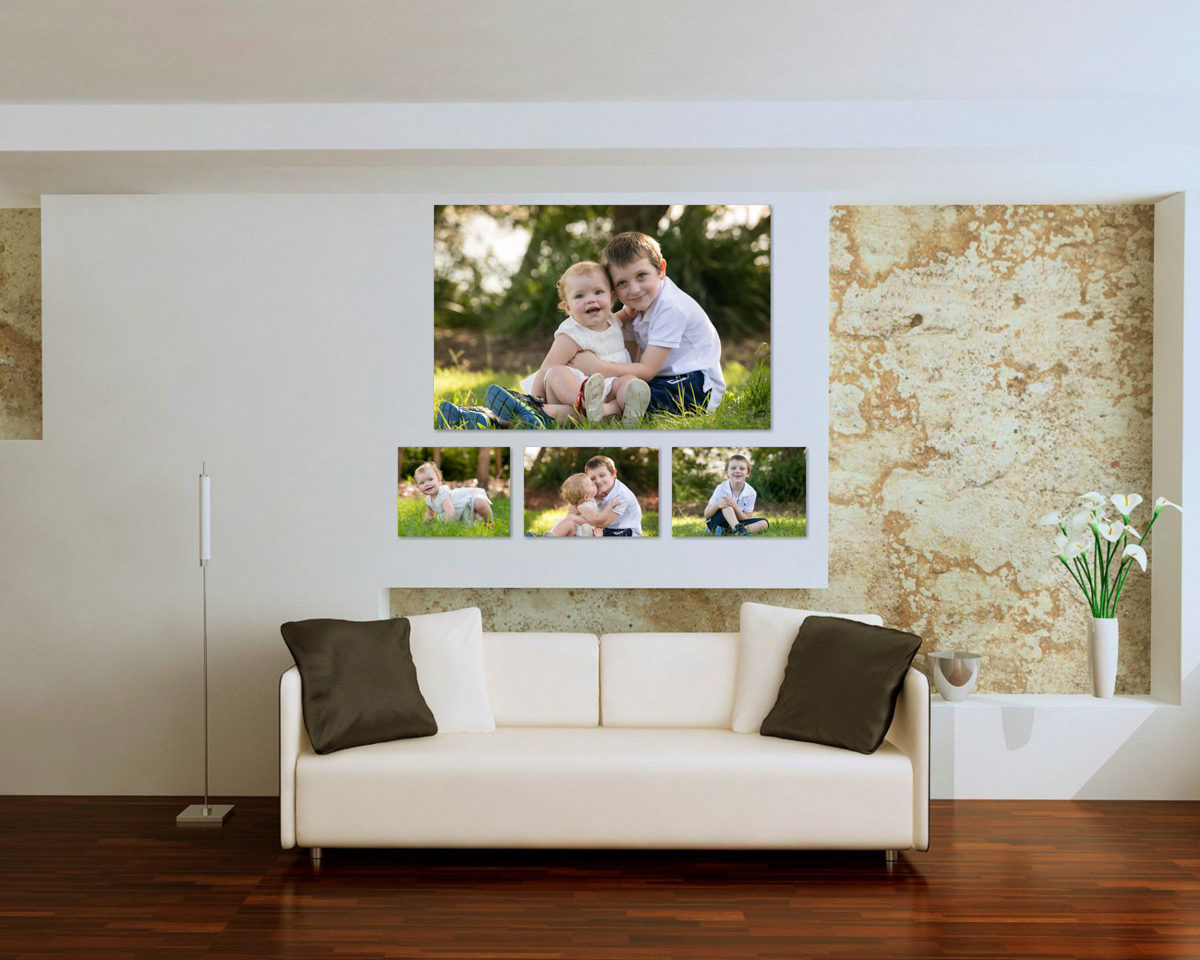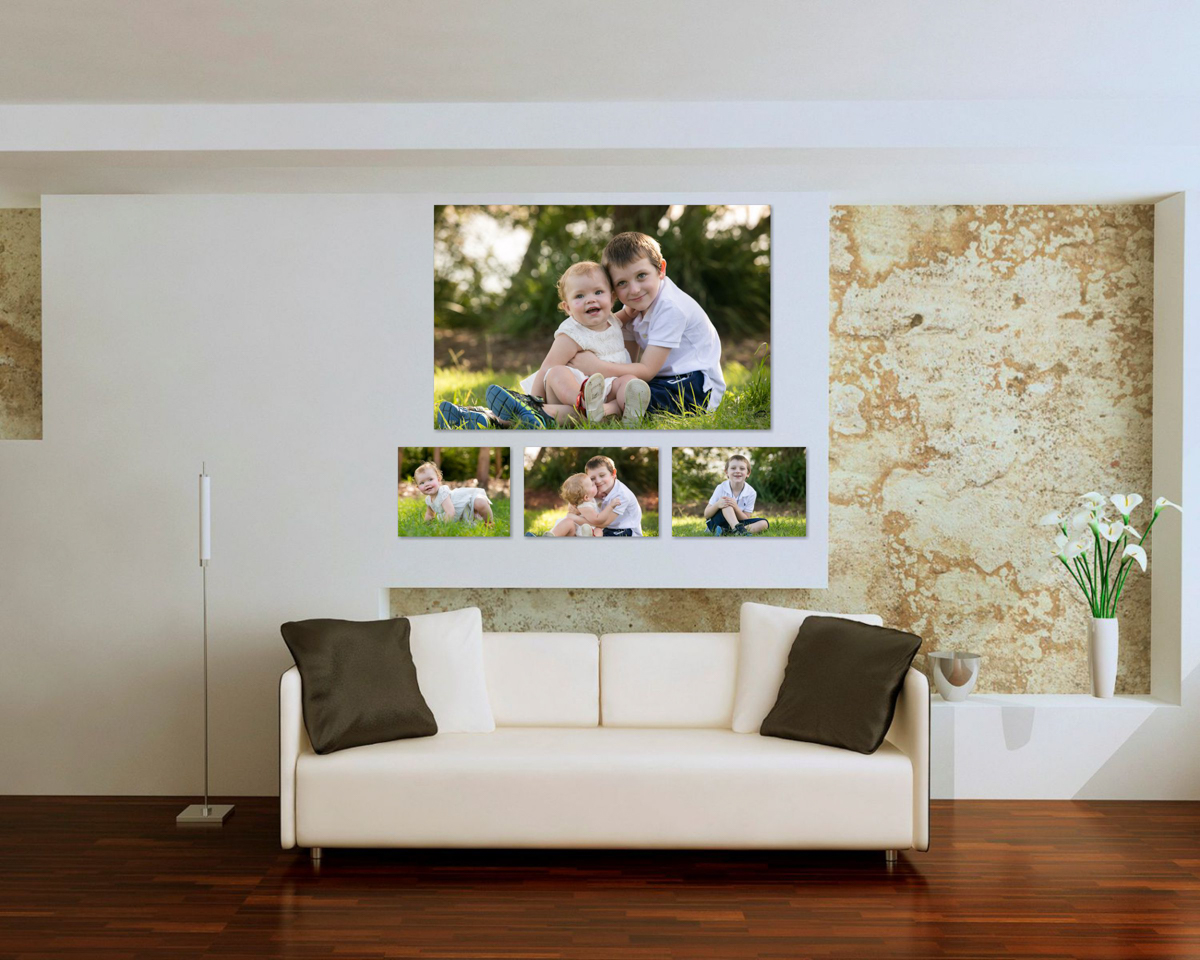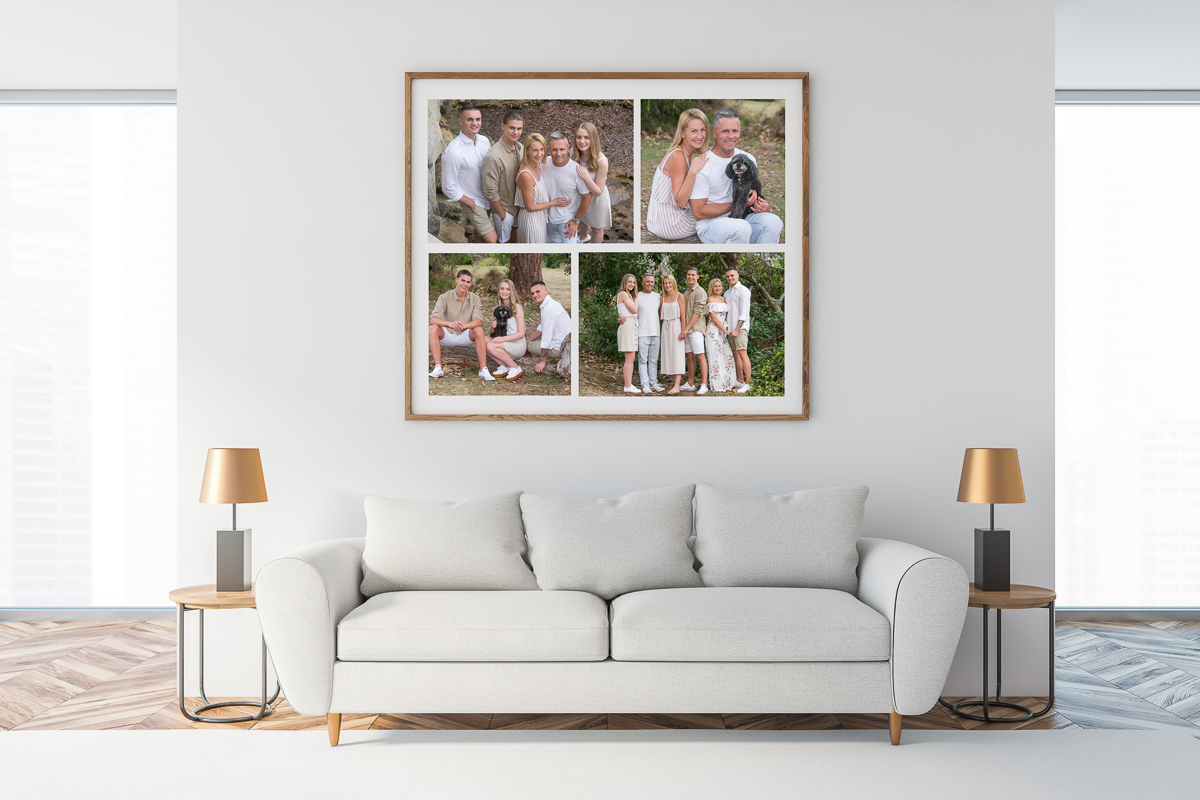 Framed wall story boards are a contemporary way to display your portraits, create a series piece with multiple images from your session. All custom made, and can be specific design with your own home in mind. All story boards are professionally mounted using acid free photo safe material, then heat sealed for further protection with your choice of frame. Prices start from $790.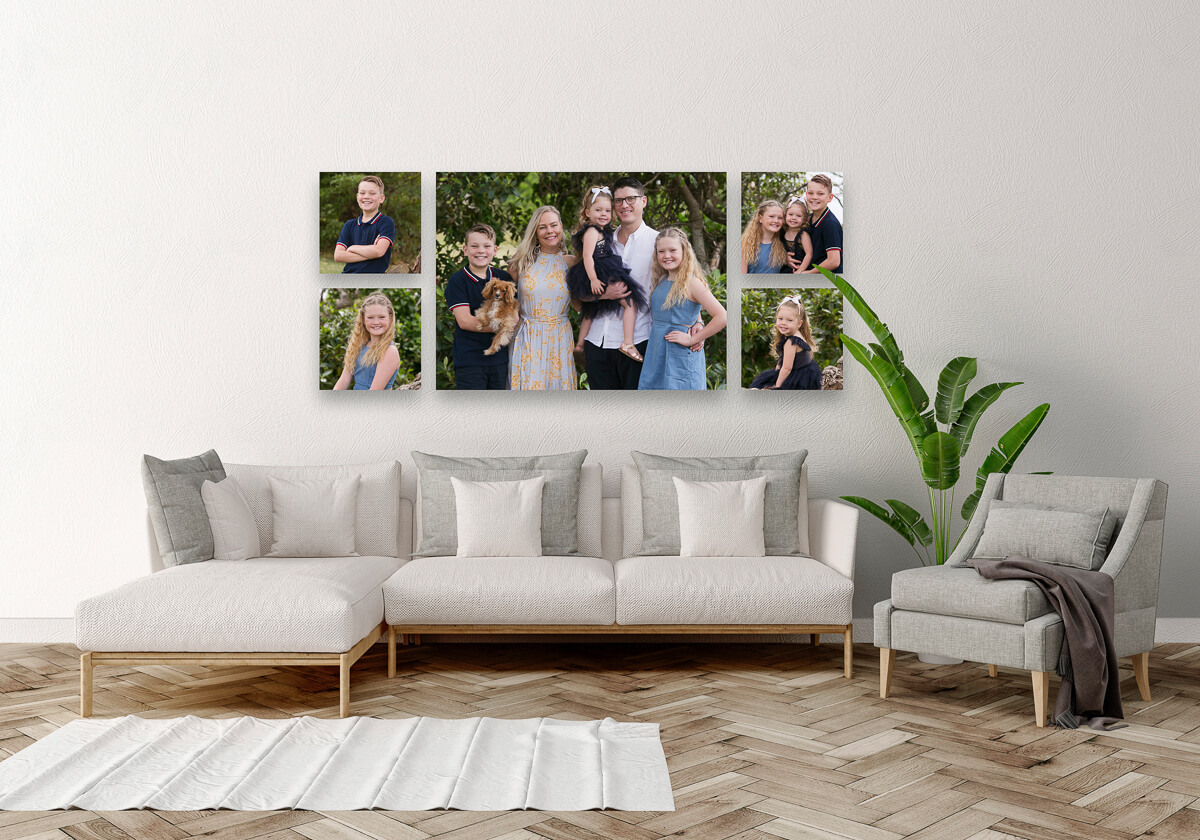 Canvas Galleries are a beautiful way to display your portraits. Our canvas products are made from premium american base fabrics to ensure a smooth finish. All our pieces come with a UV protection to ensure colour longevity. Our canvas wont fade or stretch over time, and come with an incredible 75 year guarantee.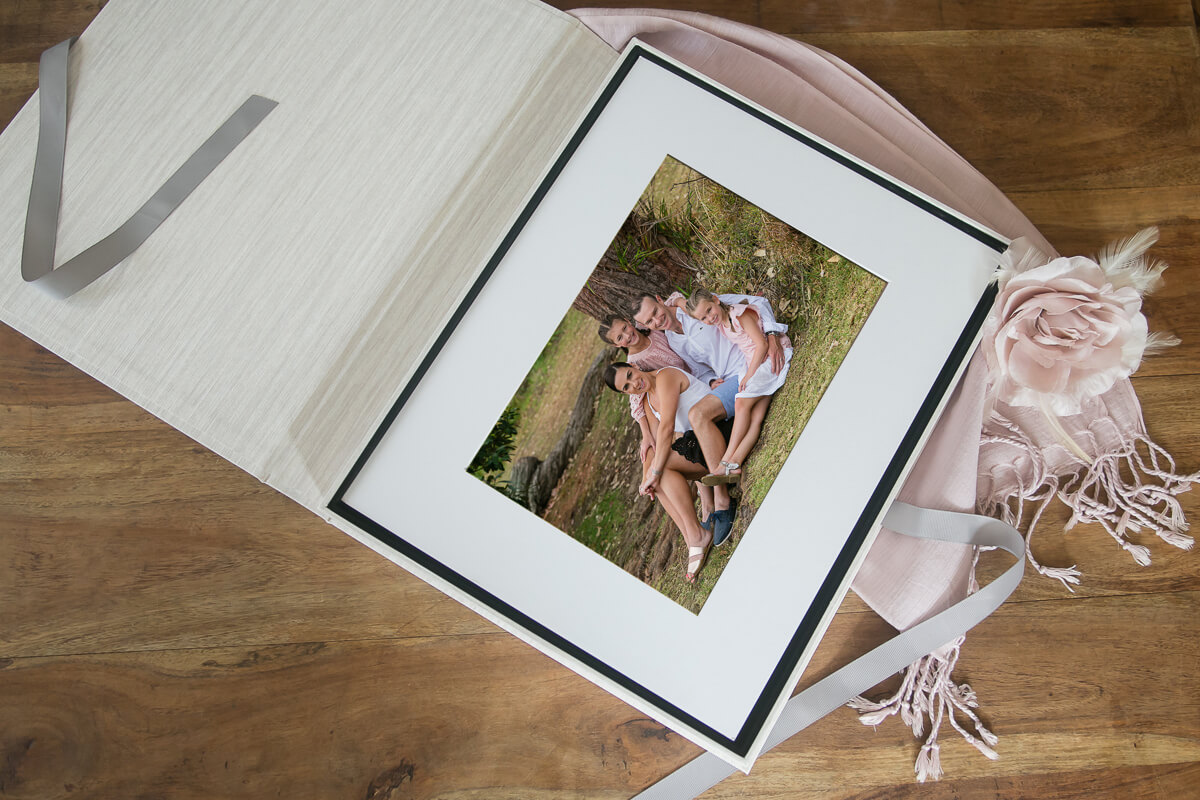 Portrait Box Collections  come in a variety of styles.  These collections come with  11×14″ mounted images, as well as high resolution files of your ordered photos. One off images $185. Portrait box collections start at $790 and come with both printed images as well as the high resolution file of those images ordered.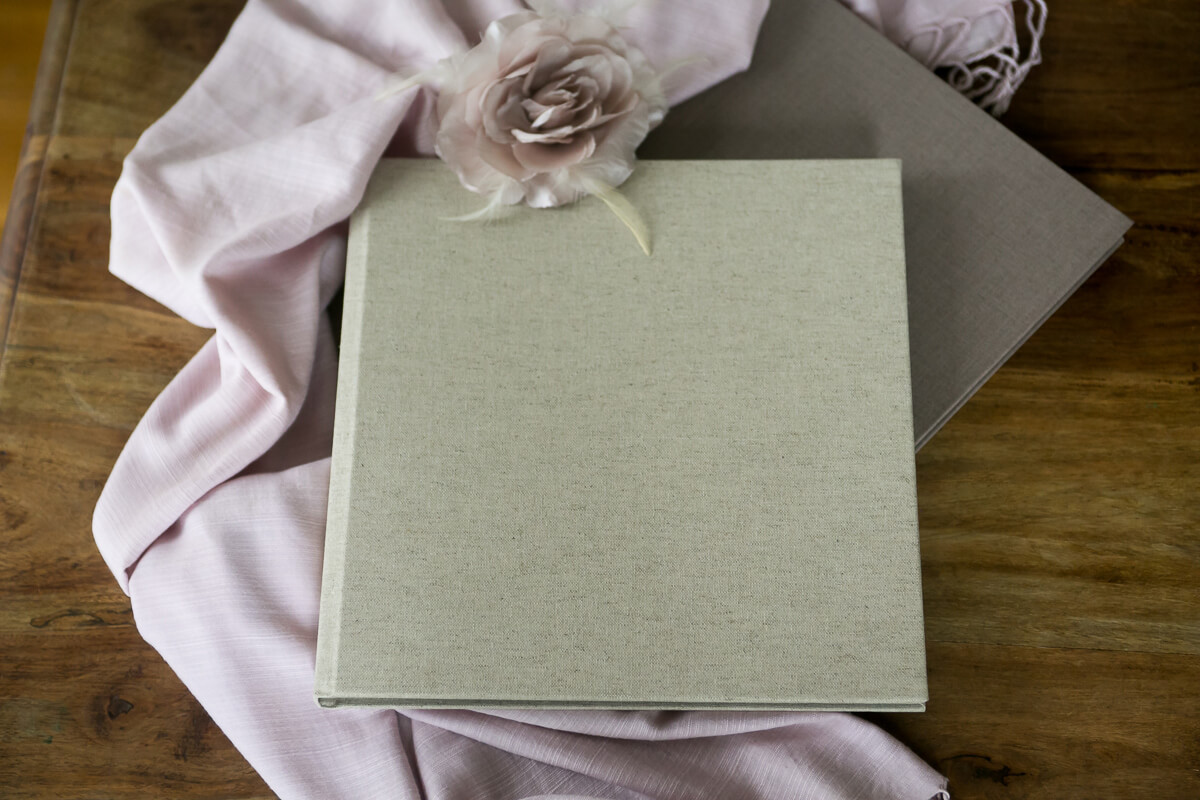 Our handcrafted Fine Art Story Books are a beautiful way to showcase all the images from your session and tell your family's story. With a range of finishes, we will design a stunning album which will become a timeless heirloom your family will treasure for years to come.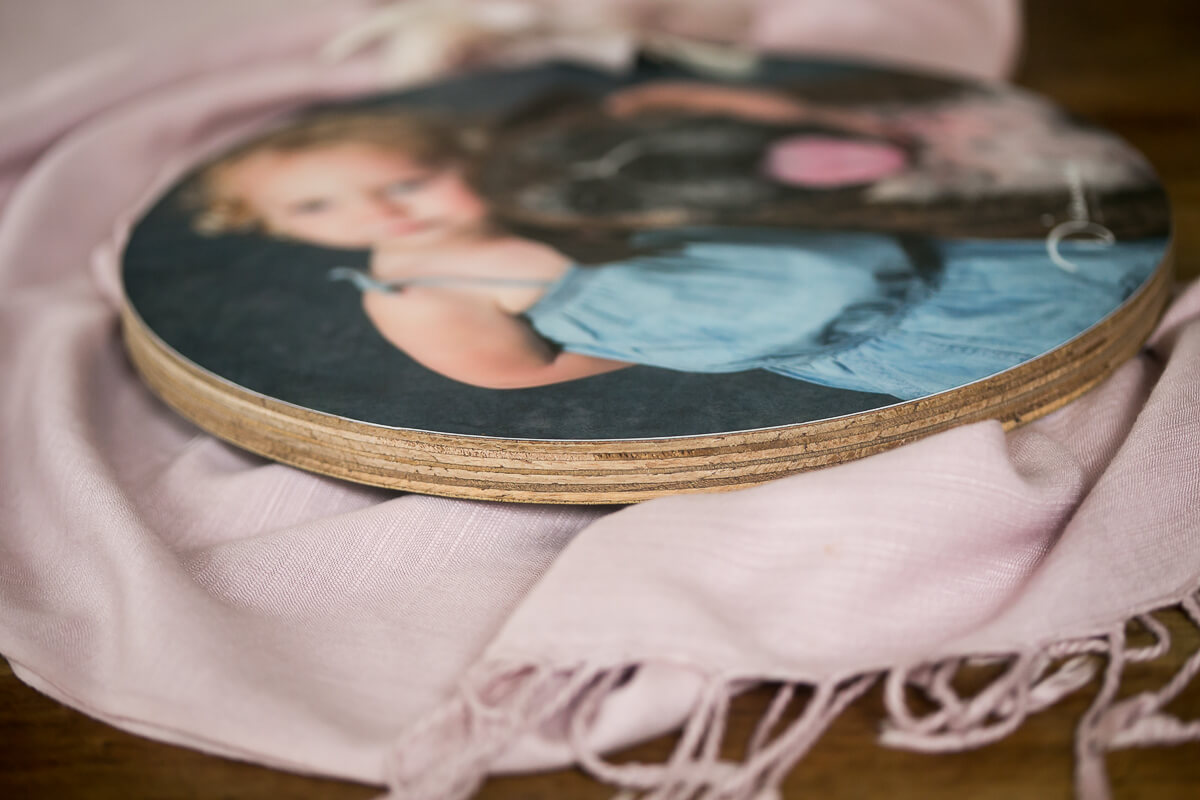 A beautiful photographic print mounted on to a dark edge timber block with a clear matte laminate for extra protection and a beautiful soft finish. Our wood prints are an affordable, lightweight, easy to hang and a modern take on the canvas print.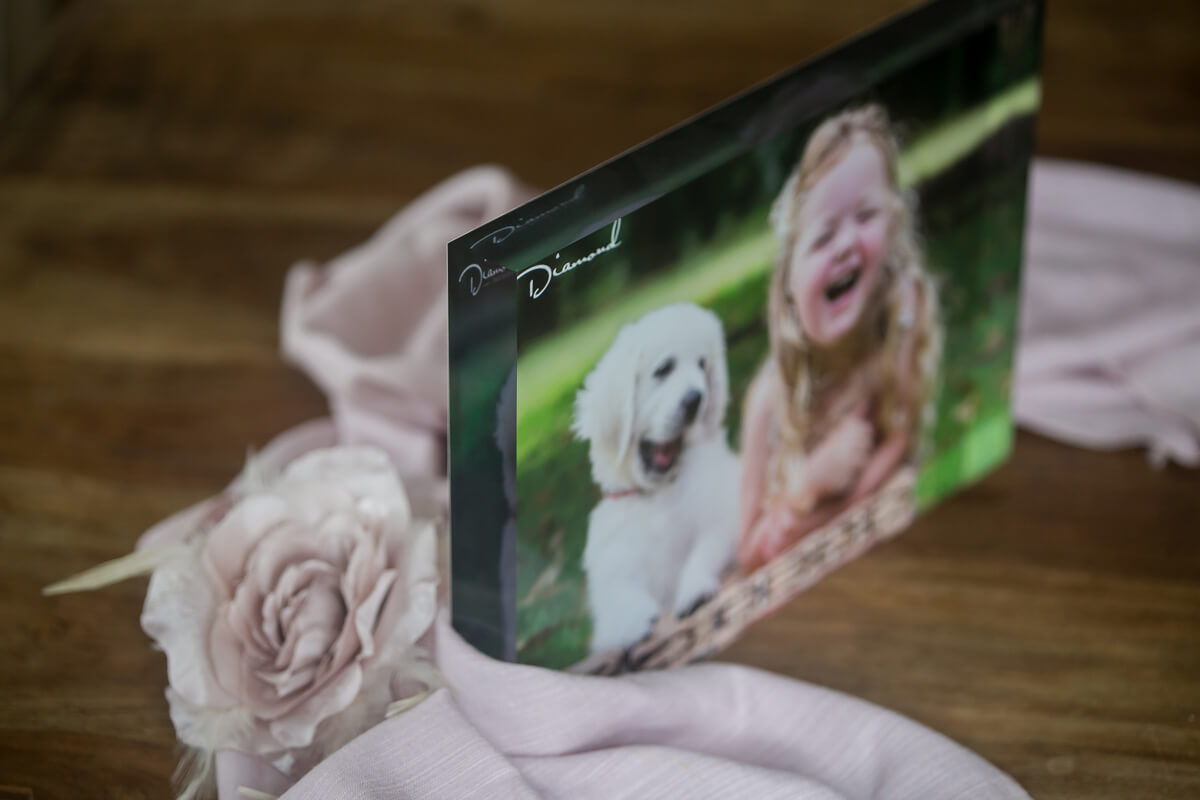 Our Acrylic Crystal Blocks are our most contemporary and stylish photographic product with high visual impact! The crystal-clear acrylic illuminates the image and giving it a 3D feel. Perfect for any home or office with no hanging required.