Zara' s dance photoshoot was truly a lot of fun
Zara was one of the first dance photoshoots for my new charity project, a calendar called "Dance for Dandelion"
As soon as she walked into my studio I knew this dance photoshoot it was going to be a fun session. She is a little pocket rocket. With just the right mix of sassy, spunk and determination!   Zara brought with her two very different looking outfits which I absolutely loved. One bright blue tutu and another soft pastel number. With her striking and beautiful red hair and spunky personality,  we had a lot of fun in the studio!! At times we had a very  uncooperative TUTU that we had to pin in all sorts of places to get the perfect look  🤣. All l part of the fun, and  it did pay off!!! Here's the beautiful photo. Wish I took a photo from the side so you could have seen the all the photo pegs holding it in place!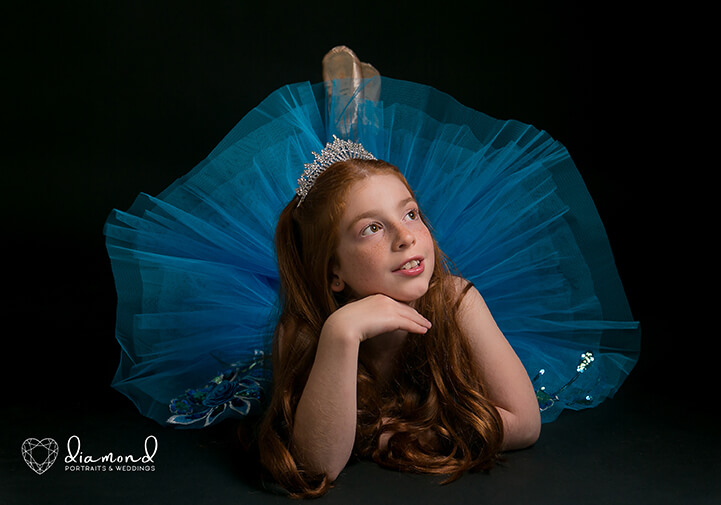 What I love about photographing these dance photoshoots, I think, is the determination and commitment these tiny dancers seem to have. No matter what I ask them to do, whether its lie on the floor, stand on ladders, they just do IT, with a 110% EFFORT. Every single time.
This is one of my favourite image from Zara's session. It says so much to me. Strength, determination, focus, love, dance. Just so powerful. Its exactly the message  I want to portray of these young kids.  Its also exactly what I think we should try and teach these young girls. If it can be imagined, it can be achieved! Stay focused and one can achieve anything! Building confidence in children is so important. And as a photographer I cant tell you how rewarding it is to see kids shine in front of the camera.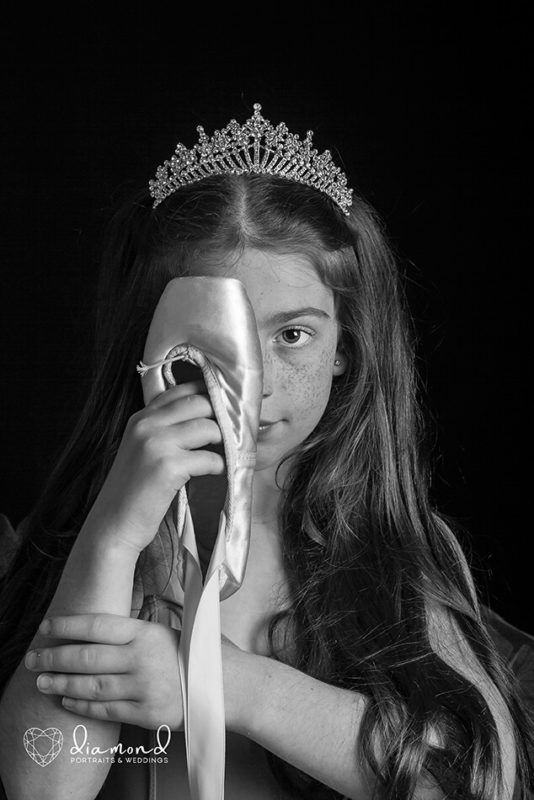 Zara dances at https://www.janicebreen.com/
A little background info  on the Calendar
Every year as part of my work practice I try to do something for charity. I wasn't sure this would happen this year because of all the challenges we have all faced in 2020. The response to project however totally blew me away. So much so that we will actually be producing 2 calendars instead of one. For those that don't  know much about this project, here it is in a nutshell. Participants pay $50 to be involved, 100% if this goes to Dandelion. I provide a complimentary portrait session, and each dancer is guaranteed a month in the calendar we produce called "Dancers for Dandelion".
This is now my 4th project for Dandelion, and Im proud to say, we have raised just over $6000. So thank you to all those who donate 🙂
Dandelion Support Network is an amazing charity (Australia wide base ) that provide  support to children and families in need. You can read more about their services here.  https://dandelionsupport.org.au/
Zara is one of 13 aspiring dancer that will appear in out first edition 2021 Calendar.
Thank you Zara for being part of this project and doing a Dance photoshoot with me ❤