Why are professional headshots so important?
I just need one photo for the website. This is often what people say when they contact me and are considering new professional headshots. Don't get me wrong it's fantastic that they call and want an updated image. We all need to stay relevant. However, it's important to understand that one isn't going to be enough.
First Impressions Matter
If you're going to invest in branding or professional headshots, do it with some thought. In other words, this isn't about going into a studio and having a "headshot" in 5 mins.  These images are potentially the first image a client will see of you. It can be their first impression. What image do you want to portray? Some people have no idea. They just need to get that iPhone snapshot off the website. Nothing says unprofessional faster than an unprofessional presentation on the internet. Your image really is the first impression a potential customer will see. Make a good first impression
Here are  my  5 top tips for getting the most of your professional headshots
Keep it present. In other words, don't have an image on the net that's 3 years old.  And I'm not only talking about fashion here…I'm talking about age. Yes, that's right age, keep the image relevant. Show up in an authentic way,  show up as 'you' now – not as you looked 3 or 5 years ago. Trust me people WILL notice.
Think about the wardrobe. Yes, fellas this is for you too. If you greet your clients in a suit, wear a suit. If your workwear is branded shirts, workman pants, and boots, keep it relevant. The image and style in your images need to represent your brand.  Are you in a conservative industry, for example, a law firm? Are you a tradesman? Medical professional, or gym instructor? Above all, keep your image consistent and relevant to your profession. However, it's important to look approachable.
Colour scheme: It's important and keeps your website harmonious. Just consider this, is there a way to include your colors in your image. Ladies, it may be something as simple as some jewelry. Gentleman it could simply be a tie.  For instance, adding and accentuating a classic piece is a great way to do this, bring it into harmony. If your brand colours are warm, stick to that tones. Clashes can really disrupt the flow of a website. In addition to image taking, our headshot session includes a clothing consultation phone call.
 Variety. It's boring to use the same images over and over again throughout the website.  Switch the images up. I like to give clients a series of 10 or so different professional headshots, that can be used throughout the site, on a blog post, on business cards, for LinkedIn, or any social media avenues, even email signatures. In other words, using the same image over and over again is not only boring for you, but for your audience as well. They will get tired and switch off if there is nothing interesting or new to look at.
Posing. In other words, making you look comfortable. Yes, we will always create the standard image: aka head and shoulder photo, it is usually the one you think you need. In addition, we will also create another series that can remain professional yet casual and inviting. No matter the industry one factor is truly essential in your images. In conclusion, it's important to portray real inviting, approachable images.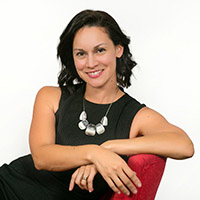 Visuals are one of the best marketing tools we can use to grab attention and send people a message – in other words, don't miss the opportunity to make a great impression 
Cathy is a Sutherland shire professional photographer with over 25 years of experience in the industry.
For more information about professional headshots Contact her here.
Sutherland Shire photographer based in Lilli Pilli