Sibling Portraits- An outdoor photography session with three beautiful girls.
Siblings; best friends one minute and not so friendly the next, that's parenting kids right? But the beauty of photographing sibling portraits is…..I always see the LOVE 🙂
I know a lot of people shy away from outdoor photography sessions during winter. It can be cold and breezy, but it can also be utterly spectacular.  Choosing to photograph early afternoon proved  to be pretty perfect on this particular day, the light was just beautiful. Hardly any breeze, the sun was shining the sisters were relaxed (courtesy of school holidays). And I think they were pretty excited about their portraits as well.
It had been a very long time between photo shoots for these kids, which is something I hear really often.
But how nice will it be for these girls, Sophie, Emily and little Holly to look back in 20 years time at these beautiful photos of the three of them together. It's really special to create these memories for families. It honestly only took these girls  a few minutes to completely relax for the camera, and have loads of fun.
Of course moving with the current times and all the new regulations aka "distancing"…..outdoor portraits are not too difficult at all . I usually photograph my portraits with a 135mm lense (I don't need to stand too close at all). Its my favourite lense and one I use for portraits all the time. It gives beautiful short depth of field and really lovely definition and crispness to images. Also great for people who are extremely nervous about being  photographed as they don't feel like someone is invading their personal space.  Not that I needed to worry about that with these girls, within minutes I could see they felt right at home in front of the lense!
I think this one is my most favourite sibling portraits to date!
It's just adorable, and even without seeing faces it easy to see the affection and love these girls have for eachother.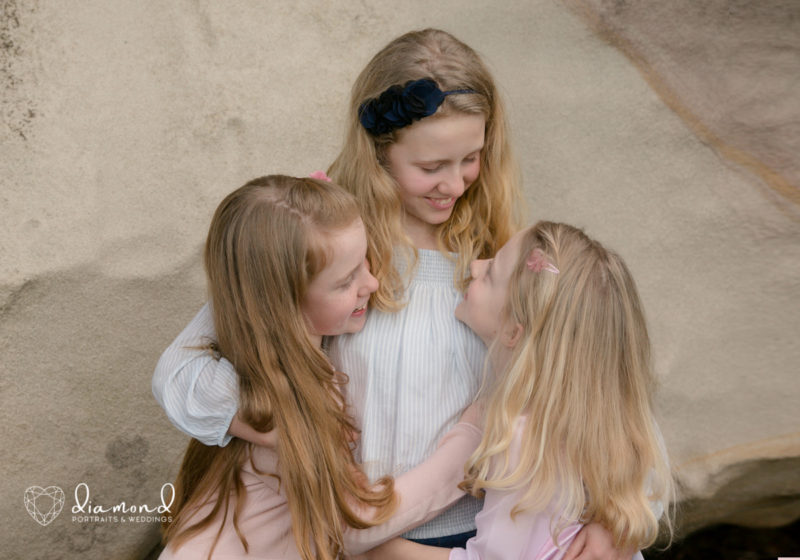 Mum,  Allison tells me the girls had an absolute blast which for me is so important. Photos aren't just a picture, photos have the ability to take you back in time and remember the experience. Remember the laughs and how much fun the afternoon was. Knowing that these girls will look back at these images and feel just that is as rewarding as printing the images.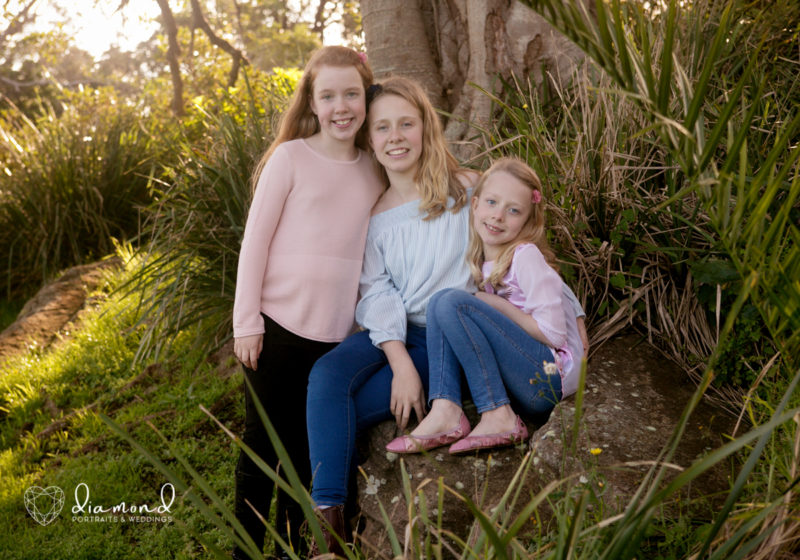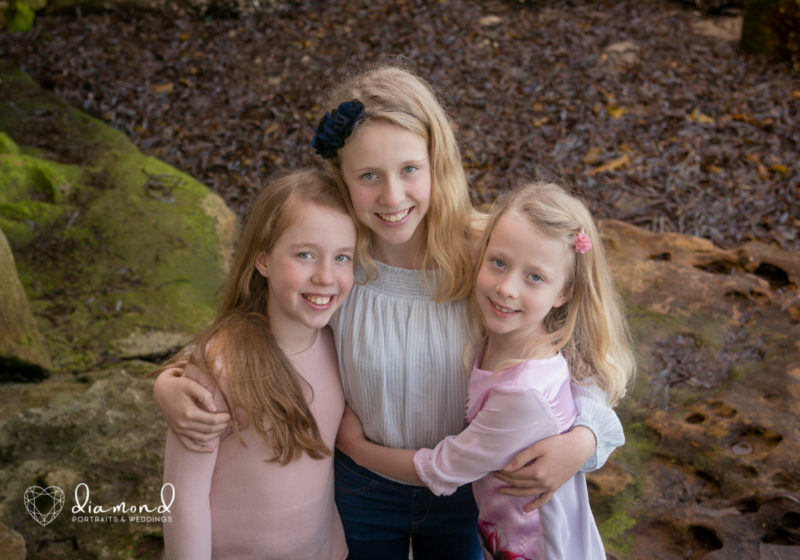 For more information about our family portrait experience, click here. https://www.diamondportraits.com.au/sutherland-shire-portrait-photography/