So how do you find the right local Sutherland Shire Photographer
for your wedding day?
There are many many benefits to engaging a person who has lots of experience within the local area. And there are many advantages to using a sutherland shire wedding photographer if you are planning a shire base wedding
So how do you find the right Sutherland Shire Photographer  match for you? How do you know who to trust? Where do you go for the right advice?
To get the best results from your wedding photography, you will need to have the right planning and organisation in place. You'll also need to know the right questions to ask and what pitfalls to avoid.
Here's  are a few tips to find the right Sutherland Shire Photographer !
 Do your homework.
You will get much more out of a meeting with a wedding photographer if you do a little background homework first. Spend some time on the internet and talking to friends who have recently been married. Ask them what they loved or didn't love about their photography experience. Get an idea or what you do and don't like. Do you like candid images? Are family photos very important to you? Think about your personality and how it fits with the style of images you would like.  This way when you meet a wedding photographer you will be  able to ask better questions and have an idea of what to look out for. Can they show you lots and lots of local images. Have they photographed at your chosen location before? Can you see these images on their website? Ask them what they love and perhaps dont love about some of the local shire locations you are considering for your wedding photography.
As a Sutherland shire photographer for over 25 years, Cathy knows the ins and outs of so many local locations. Which ones are better when its windy, which locations are better if the sun is really strong. What plan B, if the weather's not great? Rain isn't the only thing that needs to be considered when arranging your formal photos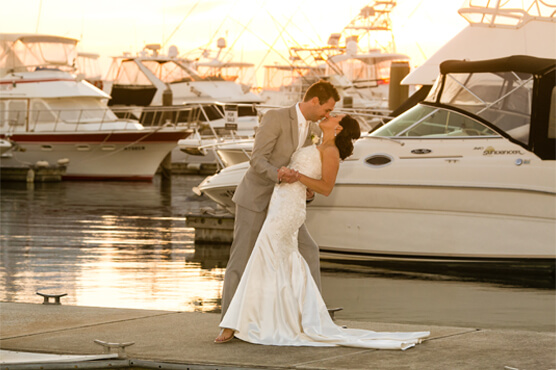 Meet with them.
An in person meeting is the best way to interview a potential wedding photographer. Do they have a studio or home office situated locally? Be wary of someone who insists on meeting in a coffee shop or hotel. You need to know this photographer has a home base, not just a mobile number.
Meeting someone will give you the best feel and  full experience of their personality, style and professionalism. You may absolutely love a photographers work online, but if  you meet with them and you don't feel any connection, then it's likely that person won't be able to bring out the best of you, in your wedding photos.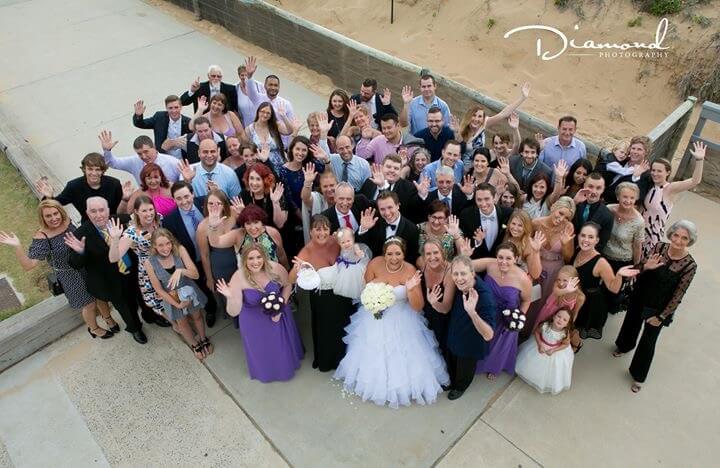 Ask Questions !
No stupid questions exist when it  comes to planning  weddings. Firstly, make sure you get clear specific answers to any of your questions. If the photographer does not answer any of your questions fully or you are not satisfied with the answer then move on, they are not for you. Secondly, the best wedding professionals are patient and understanding, and should take the time to help you with any of your concerns. Remember successful photographers do this every weekend, what you may see as a problem, they may have the simple solution.
 Listen.
Don't just hear the words, listen, really listen. What is the photographers body language. Are they confident and comfortably answering your questions. Or do they look and sound nervous. Are they avoiding any issues? Are they going into great depths to answer your questions? They should appear genuinely interested in helping and educating you about wedding photography? What  is your gut feeling? If your gut tells you something doesn't  feel right, then it's probably not. So in conclusion, connection is everything.

 Do they use a contract?
If the answer is no, then walk away. A contract is designed to protect both you and the wedding vendor. In this instance, never under any circumstance rely on a  verbal agreement. The last thing you want right before or after your wedding is a "he said, she said, I thought we got" conversation with a photographer. Absolutely nothing should be left to chance, all your inclusions and package details should be specified. The the final cost must be very clear and specific, as should the payment requirements. So in this instance, leave nothing to chance or memory.
 Do they have public liability.
The only answer here is YES. Protect  yourself in case an unfortunate accident should occur on the wedding day. It's also a sign that this is a reputable business, since most hobbyist or "fly by nighters" don't invest in insurance. These days the majority or reception venues  require a copy of companies public liability before they allow then to enter their premises. The standard at present is for 20 million
Ask to see a whole wedding. If your getting married in the Sutherland shire, ask to see a whole Sutherland shire wedding.
It's very easy to show couples the best of the best, you know those wow images from a wedding. However, what you really need to see is a wedding from beginning to end. That is really the only true way to see the consistency of their photography. Then take it one step further and ask them to show you a completely wedding album from that wedding. Yes an album, if you meet with a photographer that only shoots weddings and burns files to USB, be wary. These photographers can have a tendency to just shoot aimlessly. They don't have the commitment of putting an album together, its just a quick shoot and burn, so service is generally not as thorough or detailed, nor is commitment to be being very detailed and specific in the images that are committed to capturing . You want someone to capture images to tell a beautiful story. After all, the album will become your family heirloom, essentially your legacy, don't settle more just storing your images on a USB.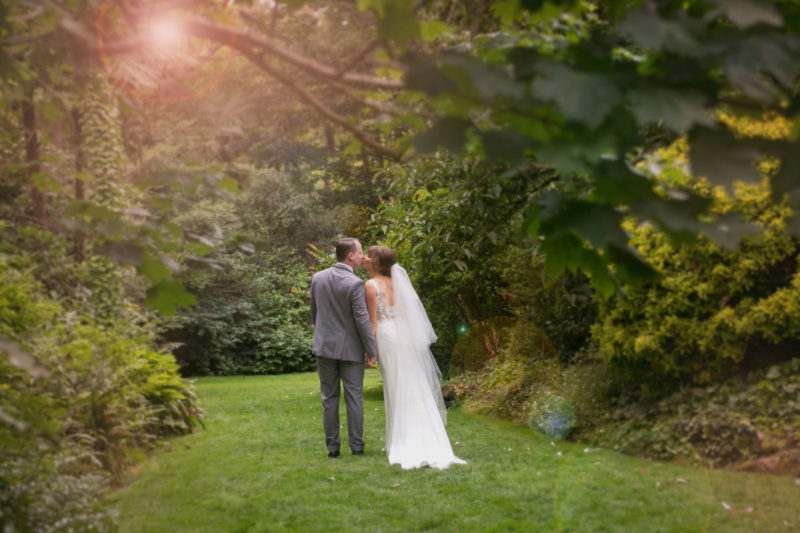 Ask about plan B, and potentially plan C
This is the big one right here. And truly this is where hiring a Sutherland shire photographer, aka a photographer who has local knowledge and experience is CRUCIAL ! Weddings can be pressure cookers for the inexperienced. There are many factors outside a photographers control on the day.  The most obvious being the weather. Now this truly is where a photographer years of experience can make or break photos.  Make sure you have a plan B ready, before the wedding day. Never wait till it happens, you will run out of time.
I always meet with my client 4-5 weeks before the wedding and go through the schedule. I fine tune the timing and locations. Making sure we give ourselves enough time for photos and to also make sure we don't run late to the reception. We nut out all the locations and create a run sheet. This is where we discuss not only plan B but also C. It's not just wet weather, but also Sun and Wind you need to factor in. Yes you read that right, SUN and WIND!!
Having that local knowledge tells me WANDA  beach for example at 2pm is not going to be so easy on the eyes!!! Darook Park on the other hand would be perfect.
Now let's talk about wind for a second! Sutherland Shire people have some of the most amazing beaches Sydney has to offer, but let's face it, they are open to the elements. A southerly can be brutal, and can pick up in an instant. So we need to be prepared to move to our second choice at short notice. Having a photographer with local knowledge is a huge bonus here. I know lots of little nooks and coves in the beach area that protect couples from the elements but still allow us to get beautiful water views and scenery.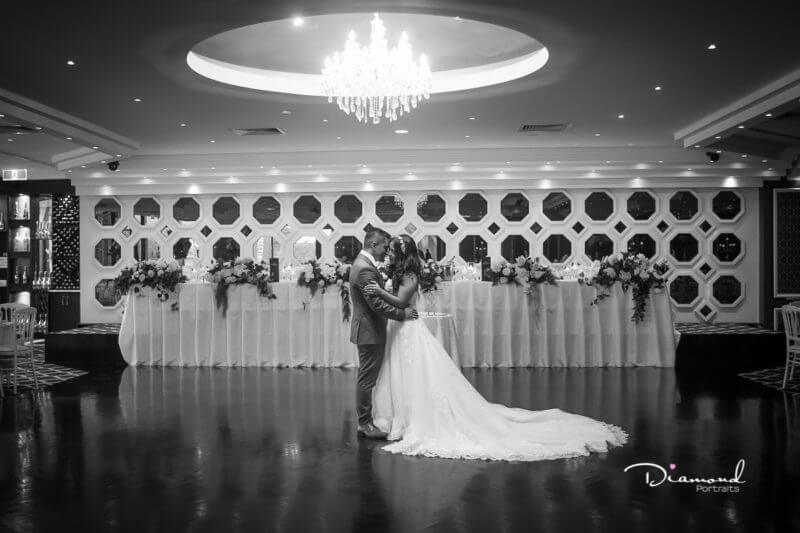 Wet Weather , its can be a dirty word  (only if you are not prepared)
The same goes for wet weather, you simply can not rely on going to the reception venue early. The Venue may well have a wedding before yours and not have the ability to accommodate you. Does your photographer have not one but two  wet weather options? Do they know the local area well enough to suggest and show you some locations that they call on? Will they let you have some input into their suggestion, after all you have to like the look of plan B too. Some of my wet weather options aren't even street visible, again local knowledge is a huge advantage here. Its very important to also consider you're mode of transport , make sure you have all communication avenues open with the car drivers, as many may not be too familiar with the local area.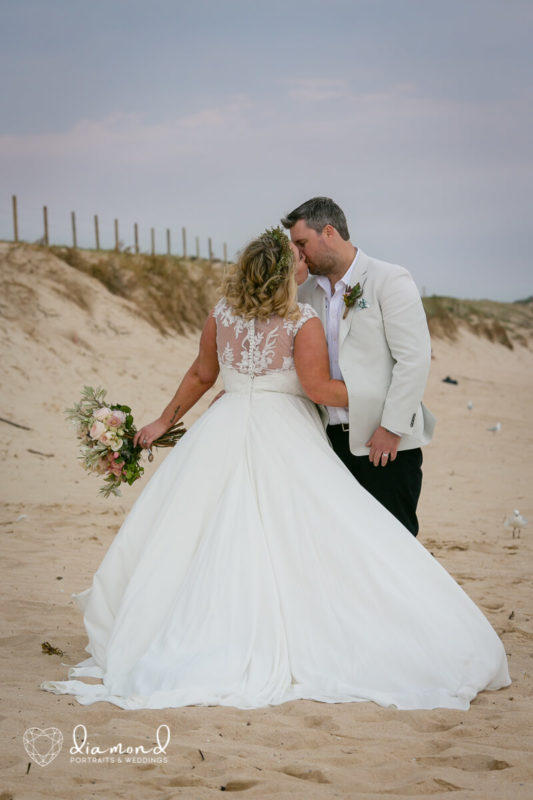 Ask who will be providing the service at your wedding.
Ok, so this is a really big one!!!  You must know who will be covering your big day, and again get it in writing! Whether it be an MC, videographer, photographer, florist, who will you be working with. Some companies hire subcontractors, in fact, this is quite common. Particularly  in the wedding photography  industry. You need to make sure you ask WHO will be covering your special day. Make sure you meet with that person and you view their wedding work!! Consequently there is no point in viewing a studios beautiful images and display albums if they can not tell you who will be there on the day.
Are they registered with the AIPP?
What is the AIPP? It stand for Australian Institute of Professional Photography.
An Accredited Professional Photographer is a photographer, who doesn't just claim to be a "professional" but earns that title by successfully completing the rigorous AIPP accreditation process. Believe it or not, there are not that many registered in Sutherland Shire.
Accreditation is designed to give you, the consumer, confidence that your Professional Photographer is a proven, experienced, technically capable, professional practitioner, who complies with all legal business requirements, has appropriate insurance and who is willing to agree to the mandatory Code of Professional Practice and to the requirement to continually improve their photographic skills by committing to continue their professional development.
To become accredited, a Professional Photographer has to:
Demonstrate that they have been practising for a minimum of 2 years.
That they have satisfied clients and suppliers by providing written references.
Show that they comply with all legal, ethical and moral business requirements to practice as a professional in Australia.
Demonstrate that their photographic skills are of our required "Professional Standard".
Agree to have a portfolio of their work, assessed by a panel of experienced AIPP image assessors.
Achieve the required portfolio assessment standard.
Agree to continue their professional development through the AIPP CPD program, maintaining up to date skills and business practices each year.
The AIPP continually monitors its accreditation requirements to ensure that the standard for accredited membership is appropriate for the profession of photography in 2019 and beyond.
(exert taken from the AIPP website)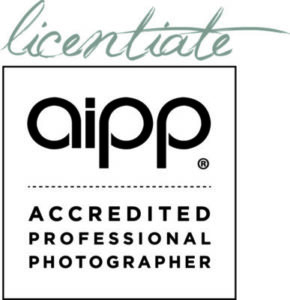 About the photographer
Cathy is a registered member of the AIPP and an award winning wedding and portrait photographer. Cathy has been a Sutherland Shire Photographer for over 25 years. She is a local resident  and her studio is also shire based . Cathy has licentiate status with the AIPP, assessing and critiquing new emerging photographers who are  aiming to become AIPP qualified.
copyright article 2020 ©
If you are after a Sutherland shire wedding photographer feel free to reach out to Cathy here.
A Sutherland shire photographer with amazing knowledge of the local area
Every bride who books from this form will receive a beautiful little bonus gift 💕 (new enquiries only )