Amanda and Josh's Wedding day celebrations.
Ottimo House Wedding , is one of those unbelievably beautiful Sydney wedding venues, amd where Amanda and Josh celebrated their nuptials
I labeled these two… the lucky couple. With all the craziness going on in the world.
Amanda and Josh were so fortunate that they fell within the Government restricted  guidelines and the Corona virus.
Safe to say if there wedding was scheduled for just 7 days later, it would have been completely cancelled.  So yep, I think  "lucky couple" is very fitting  😉
Amanda, mum and dad, bridesmaids and cute flower girls had a real flawless bridal preparation. Stress free, lots of laughs, no dress dramas.
The best way to start the wedding day!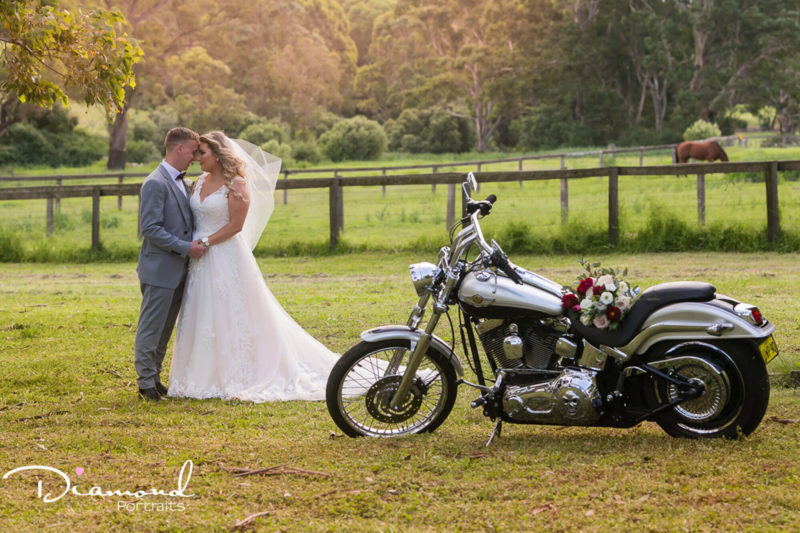 We met the groomsmen at Ottimo House for their photo session, 4 brothers and a couple of very cute little page boys, and lots of family!
Always nice to take photos of the guys before the nuptials . Just helps take the focus off the nerves of the ceremony  for a little while.
Think these guys scrubbed up pretty nicely.
And ceremony time!! Amanda arrived in style….and a lot of noise… Lots of motorbikes…like lots,  and some very unique cars as well.
The ceremony was just beautiful, and performed in the ottimo house gazebo.
Beautiful weather and location, surrounded by family and friends, and the love of your life. What more could anyone ask for ?
Needless to say, all the bridal party photos were taken at the grounds of the venue, while the guest enjoyed a little catch up and a drink.
We had the whole outdoor area to ourselves so that gave us so many different backdrops to use.  Lucky again 😉!
The one hour photo session felt like 10 minutes …time flies when you're having fun. Helps when you have a real easy going bridal party too!
As for the reception, well, it was just FUN! Beautiful food, entertaining speeches, great company and lots of laughs. Congrats to this beautiful couple,  💕
Gown by  http://foxbridal.com.au/ 
Celebrant Theresa Mullans https://www.theresamullan.com/
Venue https://ottimohouse.com.au/
Images https://www.diamondportraits.com.au