Wedding Photo locations Sutherland Shire.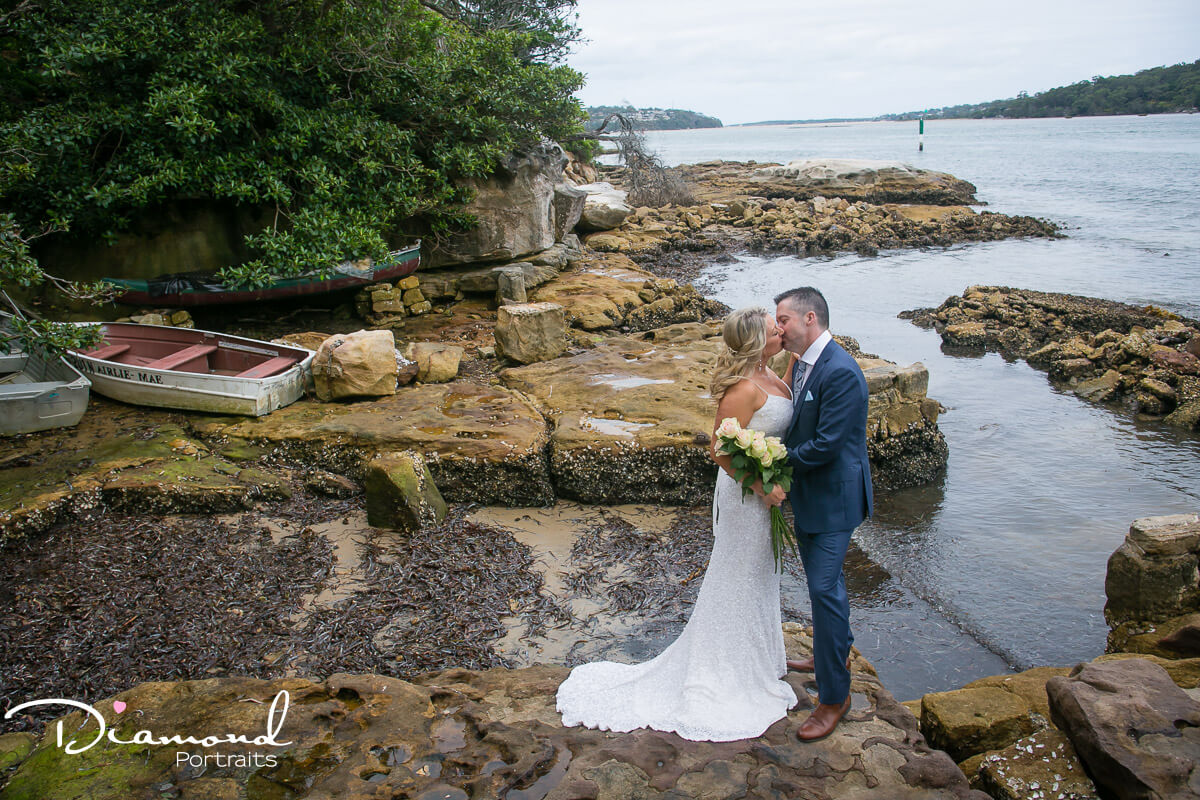 We are truly blessed with such a variety of scenery.
Here are my top 20 Locations, ranging from beaches, national parks, industrial and manicure gardens for picturesque wedding photo locations in the Sutherland shire.
Some of these locations will b super obvious, but I'm also going to highlight the best times of day to photograph there as well. This is really important. Some locations are really awful light/photography wise if you get there at the wrong time.
My top 20 wedding photo locations in the Sutherland Shire are
Oak Park. One of my favorites. It's a little further away from the Hussle and bustle of north Cronulla. Has a great rock structure, pools, and pretty outlook to Jibbon beach.
Kurnell. So many different spots here. You can go for the beach look or if you're a little more adventurous head into the national park for some cliff views.
Audley. So many different options here as well. Bridges, canals, amazing bush views, and walkways that are so natural. I suggest calling the Sutherland council for bookings. If you're having a ceremony here, best to provide maps for your guest to direct them to the location as there is no internet service. You'll also need a pass to park in the park, it's approx. $12.
Darook Park:   So many areas from the fisheries all the way back to Darook Park Rd
Cafes and bars in Cronulla mall.
Taren point back of, graffiti and fences. A must if you want a more alternative and rustic bridal session.
Bridges great for wet weather options. Tom Uglies, in particular, proves great coverage. Take pretty spectacular black and white photos.
Cricket Club House, awesome as a wet weather back up. It's a little hidden and not so easy to find, but it's awesome.
Woronora River and bush park. This has a real rustic feel to it.
Wally's wharf. It's a very small area, but so pretty in the afternoon light. Just need to check the tides, because at high tide there won't be any sand access at all.
Gymea baths…wowsa….a little steep to get downhill but the wooden wharf and walkway have real character and charm. Surrounded by boats and bush, the outlook is so pretty
Salmon haul reserve, very popular  for wedding ceremonies because, unlike other Cronulla beaches  its really private, which is perfect for wedding nuptials
Japanese garden Sutherland. It is so tiny but has so much charm, this is beautiful if you are just having a small wedding party. Wooden walkways, a few Japanese features, and pebbled walkways.
Cronulla wharf.
Hazlehurst almost needs no explanation, bookings required.
Cars park. Ok, not quite Sutherland Shire but it's just over the bridge and worth a mention because it's divine. Permit required. Great for ceremonies as well. Gorgeous old sandstone cottage, which is quite unique for our area.
Camelia Gardens, just a perfectly manicured garden, secretly located in the heart of the Sutherland Shire! So green and well kept, depending on the time of year, it can be full of florals and really colourful. It's a must book though. You need to contact Sutherland shire to reserve your place and a fee does apply.
Bundeena beach and boats, you can also access the beach via Cronulla ferries. Really clear waters! A lot more secluded than Cronulla beaches.
Sutherland Park. Only small but has a contrast of large gum trees and small florals, so pretty cute. Council booking recommended.
Lilli Pilli so beautiful and full of charm reminds me a little of Bowral. Super lush greenery. Really secluded as well, which is nice for photos.
If you want some more hints and tips about some local Reception venue https://www.diamondportraits.com.au/sutherland-shire-wedding-venues-my-top-9-picks/
Sydney Tides  https://tides.willyweather.com.au/nsw/sydney.html
© Photography Sutherland Shire: Diamond Portraits and Weddings
A small boutique studio in the heart of the Sutherland shire. Specializing in wedding and portrait photography.